Find the Right Provider
ProSource Power LLC in Dallas, Texas, works in residential electricity as well as commercial electricity. Gone are the days when electricity and gas were supplied by one utility company. Nowadays, stiff competition is emerging as different energy providers try to get a share of the total energy market. With so many energy options available, it is important to decide on the best provider to meet your needs.
Residential
ProSource Power, LLC has strategically evaluated more than a dozen residential electricity providers and has selected TriEagle Energy™, based in The Woodlands, Texas, as our primary residential provider. Here is some information about TriEagle:
• Pricing Available in TX, PA, & NJ
• Customer-Focused with above Average Retention
• Complete, Accurate & Timely Billing through Mail or Electronically
• Historically Competitive Electricity Pricing Saves Residential Customers up to 20%
• Shows Weekly Usage Patterns Week by Week (Texas Smart Meter Customers Only)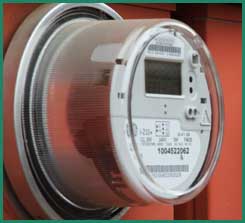 Commercial Energy Options
We've connected with more than 10 of the largest suppliers to save your business money. Let us help your business create less of a carbon footprint moving forward, decreasing overhead and improving your bottom line. As a business ourselves, we get it. That's why we connect you with multiple commercial energy options to allow you to select your own business energy provider.
Simply put, commercial energy companies don't always tell you the options that exist to let you pick your own provider. If your electricity company selects for you, they may go with a provider who gives them a better cut of the provision rather than working with a company that can ensure the best pricing and green options for you.
When you select your own energy provider, you put the power of your business's energy back into your pocket. Let us work with you today to determine how we can best save on costs for your business. We work with commercial enterprises, large and small, and are always able to find a fitting provider.
Residential, Commercial Electricity Providers,| Dallas, TX
For solutions in residential or commercial electricity providers, contact 972-369-7255 in Dallas, TX.
residential, commercial electricity providers, dallas, tx